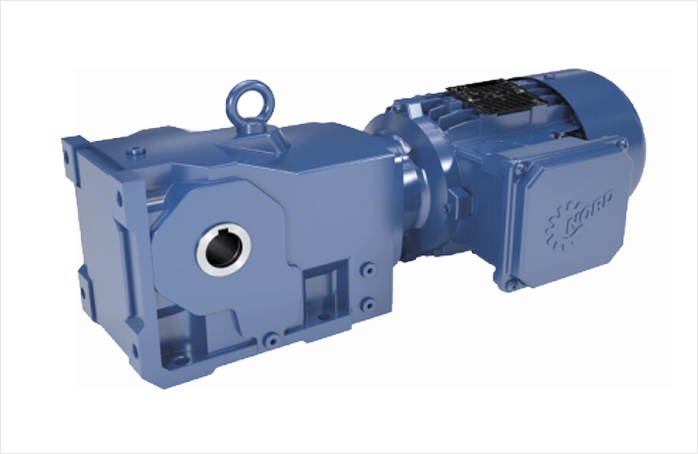 GENERAL DETAILS

Performance

:

0.12 - 200 kW

Torque range

:

180 - 50,000 Nm

Sizes

:

11

Mounting position

:

M1 - M6

Ratio

:

8.04 - 13,432.68 : 1

Our Unique Selling Proposition :
UNICASE construction
Special Quadra lip oil sealing system
Gear quality – DIN 3990
Product with global warranty
Modular and flexible design for optimum adaptation to your application
Innovative & patented products.
Due to the high quality, we can ensure low noise, very high efficiency and with an expected life cycle of 15 - 20 years
All the manufacturing units of NORD are covered by ISO 9001 quality Certification by Germanischer Lloyd.


Bevel Geared Motors with the tried and tested UNICASE principle offer security, as they need little maintenance and have long life cycles. UNICASE Bevel Gear Units are available in various versions and sizes, especially suitable for your application.

NORD Drive systems is one of the major leaders in drive technology worldwide - for Mechanical and Electronic solutions.

Global Knowledge and Local Support NORD gear is represented in over 60 countries in the world. With more than 4,000 employees to ensure minimum short lead times and fast customer service, you can expect to receive your drive and have your questions answered regardless of your geographic location.

Putting Everything in Motion With our powerful drive solutions, we put even the "Goliaths" of this world into motion: huge cranes in harbor facilities, retractable roofs sports stadiums, luggage conveyor belts in airports and ski lifts. No matter what your application is, NORD is sure to put it into motion.